The Farm at Pleasantdale — Providing Fresh Produce For Highlawn Pavilion's Kitchen
In addition to our efforts to source ingredients locally and supporting high-quality food purveyors local to the Tri-State area, Highlawn Pavilion also goes a step further, also taking on the responsibility ourselves for growing some of the ingredients that we serve to our guests.
"The Farm at Pleasantdale" is located on the grounds of one of our other Knowles family-owned sister properties, Pleasantdale Chateau. This sprawling historic 40-acre estate also in West Orange (just a mile down the road from Highlawn Pavilion), supplies thousands of pounds of produce each year which is put to good use in the kitchen of our restaurant.
Operating as a true farm, the fields are planted with a wide range of crops to provide hyper-local, always fresh, seasonal ingredients. Pesticide-free and naturally grown, the produce ranges (depending on the season) from wide varieties of tomatoes, cucumbers, peppers, squash, melons, eggplants, radishes, onions, leafy greens, and much more. Included in the items grown are hard-to-find varieties and produce grown from heirloom seeds.
In the winter months, our greenhouses support the growing of micro-greens, herbs and spices, as well as items such as key limes and more tropical produce. The farm's greenhouses are also vital in the preparation for the growing seasons, propagating seedlings for planting as soon as the weather permits.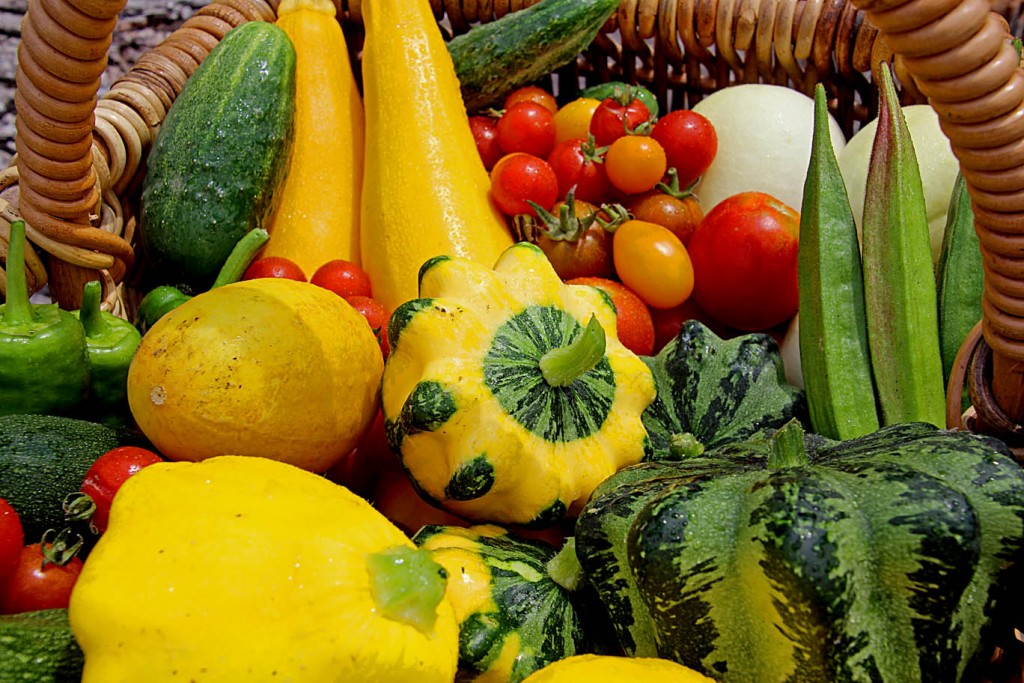 The greenhouses are also an important component in making sure our flowering plants, seen in every corner of the estate, are ready to plant and bloom throughout as much of the year as possible. The tropical plantings also get their start in our greenhouses and are over-wintered here to be ready for the next year. Much of what is seen in our Chateau's "Orangerie" conservatory also often get their start or have been nurtured in our greenhouses.
Beyond the fields and greenhouses, the farm is also host to a small orchard of fruit trees that also supply our kitchen. Among the produce that our trees bear are plums, pears, peaches, and apples. One of our apple trees, of a rare variety, is over a century old and still produces an abundance of fruit. Oranges are also grown on the estate inside Pleasantdale Chateau's Orangerie.
Operating our own farm gives us the benefit of not only a more connected relationship to the food we serve, but also enables us to have access to some of the freshest, vine-ripened ingredients. For us, farm-to-table is only walking distance away.
All of our produce is hand-picked by our farm and grounds team. Our chefs also have full-reign to come "shop the fields" themselves in-person if they're feeling particularly inspired to create from our palette of produce the farm offers.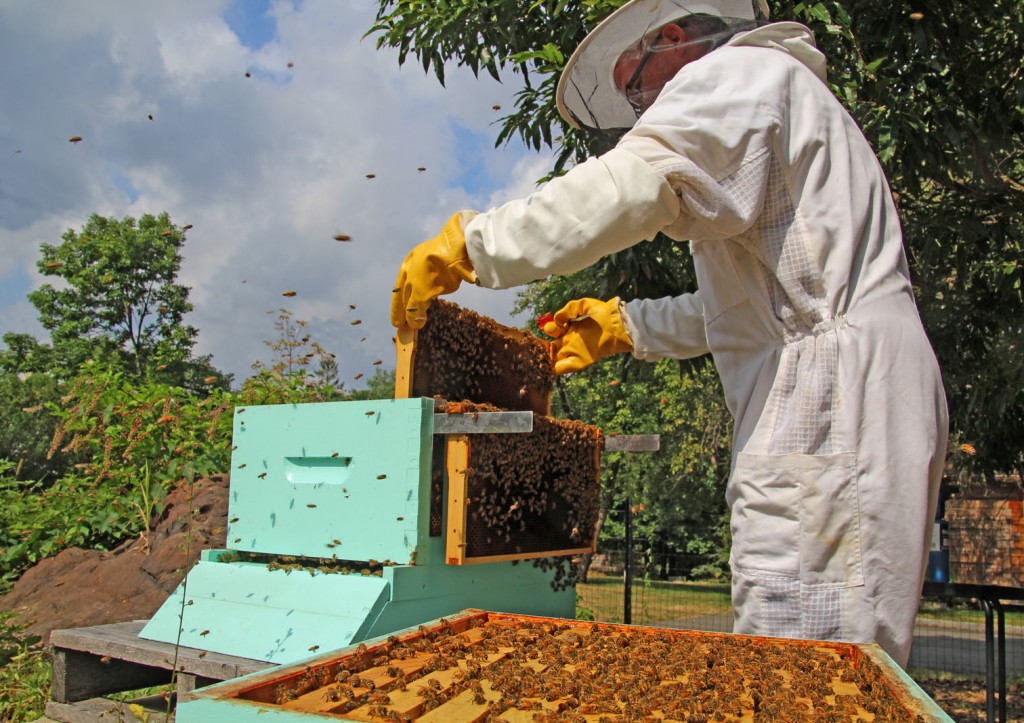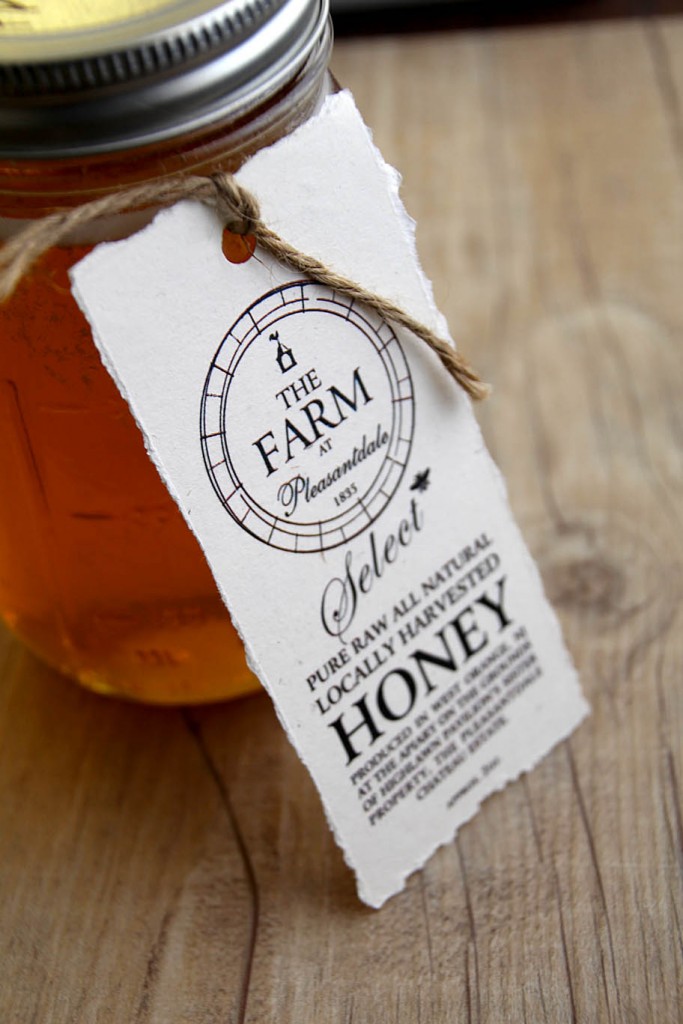 Assisting in the production of such a bountiful harvest are the inhabitants of our apiary. More than 100,000 bees live in our hives situated at the western edge of the farm. They pollinate all of the above-mentioned plants and trees as well as the decorative flowers we grow for use on our properties, both inside and out.
Additionally, we harvest from our bee hives, a wonderful supply of pure, raw, all-natural honey.
More than simply growing fruits and vegetables, the farm is also tasked with growing and maintaining the countless plants throughout the estate and our sister properties. From caring for the exotic cultivars in Pleasantdale Chateau's Orangerie and forcing bulbs for spring, to growing canna from their rhizomes, and planting masses of annual flowers each year, great time and expense goes into making each venue lush with color.
---
---
History of The Farm
In 1912, Charles Walter Nichols, a renowned industrial leader in New York City, purchased a number of contiguous Dutch farms in New Jersey that dated back to 1835. They became known as "Pleasantdale Farms" on which the Nichols family established their new home to escape the rigors of city life.
As the farm lore has it, Mr. Nichols, a wealthy and prominent business leader, would on his days of retreat to the estate, occasionally sit at the roadside in his straw hat and sell produce to the passers-by, with them never quite knowing just who that man was who sold them their fruits and vegetables.
Farmland on the grounds was restored to operation by the Knowles family (current owners of Highlawn Pavilion) after their acquisition of the property. Included on the grounds is a repurposed stone farm building as well as antique farm equipment recovered when the grounds were reclaimed for farming.
---
Our Farm Manager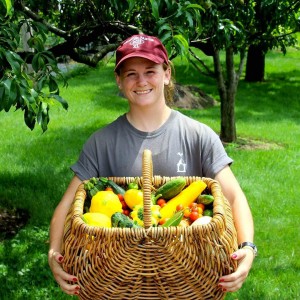 Jaycie Sluss, our Farm & Grounds Manager, is responsible for all aspects of the operation of our farm as well as the maintenance and beautification of our grounds throughout the entirety of the estate. It's an all-consuming Herculean task which she takes on with great aplomb. With the help of her team, she ensures the fields are planted, tended and harvested, along with the multitude of other requirements of the job, whether in 100 degree temperatures or those below zero.
If you happen to drive through the grounds or stop by the farm when we're not hosting an event, you're likely to see Jaycie with a shovel or wheelbarrow in her hands, not just directing the work, but leading the way…and always doing so with a smile.
Continuing in the tradition of our past caretakers, Jaycie not only oversees the upkeep of the farm, but resides on the estate as well to keep an ever-present close watch on its care.